3 on 3 Stars Hockey Tournament
Saturday, December 28, 2019 to Sunday, December 29, 2019
---
The 2019 Holiday Classic takes place in Didsbury, Alberta. This event is not a Hockey Super League or Hockey Alberta event and is open to all players to register as individuals or as a team as they fit. Play with your friends or play as a free agent and get ready for some great competition and a good way to work off the holiday turkey!
Now accepting individual and team registrations for the following divisions; each division has a 5-game guarantee and cash prizes for the top three teams!
Initiation and Novice - $300+GST per team, $100+GST per individual:
Initiation: 4 skaters per team (small nets, no dressed goalie)
Novice: 3 skaters plus one goalie per team
20-minute games
Small Ice Surface for lots of puck touches and quick action!
Jersey and Socks included!
Atom and Peewee - $800+GST per team, $130+GST per individual:
9 skaters plus one goalie per team
Tiered Divisions for each age group
30-minute games
Full Ice
Jerseys are not provided, however if you are not able to obtain matching jerseys we would be happy to provide you with a set of spares to borrow. Contact us for more information.
The Didsbury arena is home to a full service concession as well as a licensed lounge for adults to relax in between games.
Individual registration is available through RAMP or via the individual registration sheet.
Team Registration is available through the team registration sheet.
Payment via e-transfer to starstournaments@hotmail.com or through the RAMP portal will secure your spot
If using the linked PDF forms, email the completed sheet to starstournaments@hotmail.com.
Brackets will be released mid-December.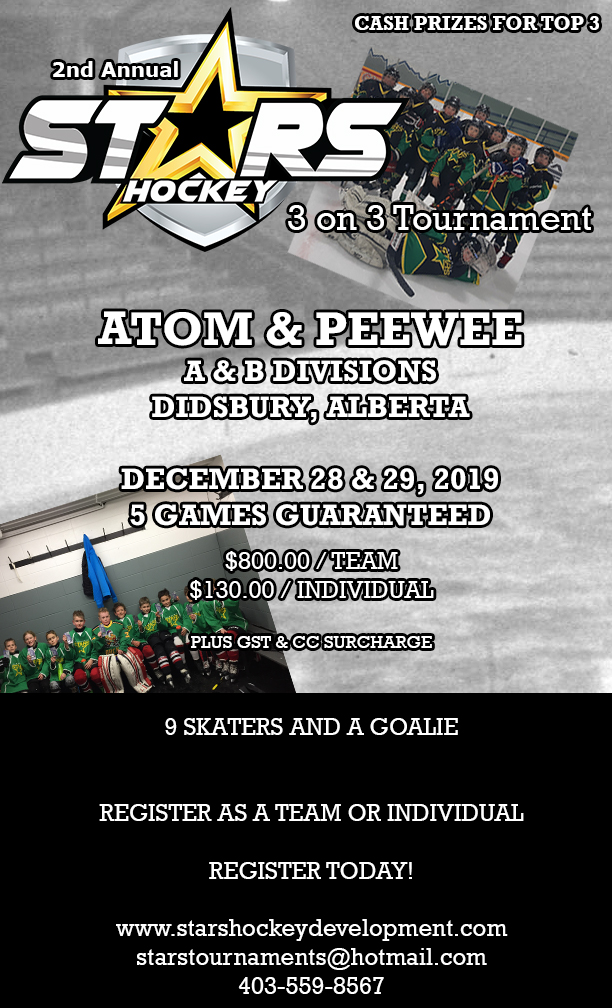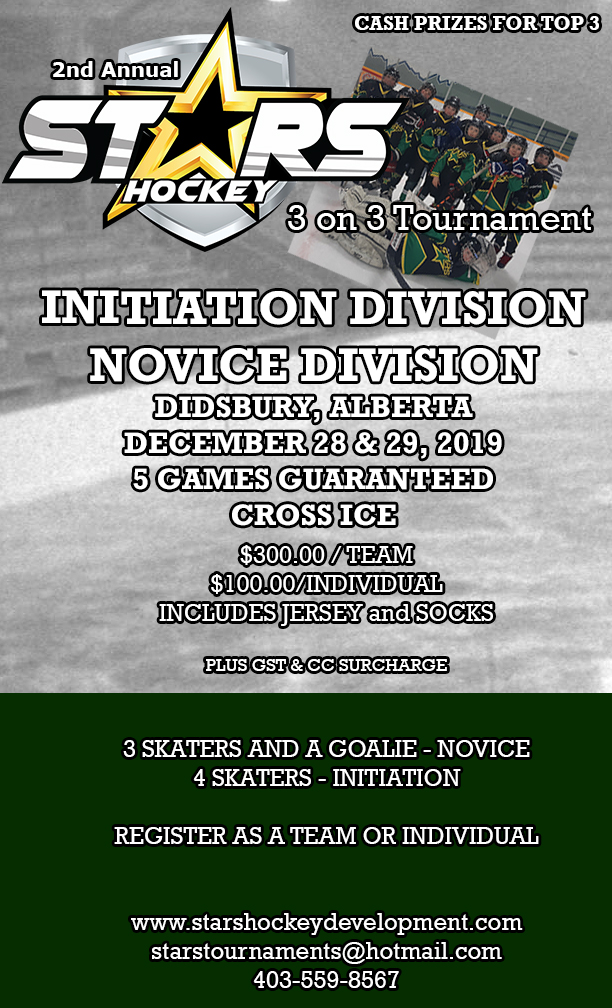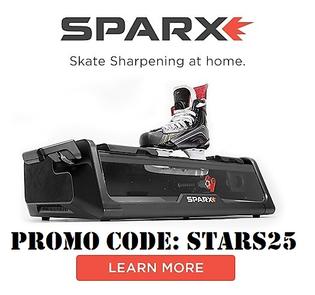 SPARX SKATE SHARPENING ONSITE - We are working with the local food bank to help replenish supplies after a busy Christmas season. Please bring any cash or food donations for a complimentary skate sharpen!