3 on 3 Stars Hockey Tournament
Saturday, December 28, 2019 to Sunday, December 29, 2019
---
Tournament Schedule
Peewee
| | |
| --- | --- |
| Pool A | Pool B |
| Top Sh'elves | Stars Oz |
| Crushers | Misfits |
| Charlestown Chiefs | Johnny Jagrs |
| Stars A | Unrestricted Free Agents |
Saturday, December 28

Game #

Score

Home Team / Visiting Team

Score

Rink

1

8:00 - 8:35 am

7

Charlestown Chiefs

vs

Stars A

4

Didsbury

2

8:35 - 9:10 am

15

Crushers

vs

Top Sh'elves

3

Didsbury

9:10 - 9:25 am

FLOOD

Didsbury

3

9:25 - 10:00 am

1

Stars Oz

vs

Misfits

9

Didsbury

4

10:00 - 10:35 am

4

Johnny Jagrs

vs

Unrestricted Free Agents

7

Didsbury

10:35 - 10:50 am

FLOOD

Didsbury

5

10:50 - 11:25 am

7

Stars A

vs

Crushers

11

Didsbury

6

11:25 am - 12:00 pm

2

Top Sh'elves

vs

Charlestown Chiefs

11

Didsbury

12:00 - 12:15 pm

FLOOD

Didsbury

7

12:15 - 12:50 pm

2

Johnny Jagrs

vs

Stars Oz

14

Didsbury

8

12:50 - 1:25 pm

3

Unrestricted Free Agents

vs

Misfits

11

Didsbury

1:25 - 1:40 pm

FLOOD

Didsbury

9

1:40 - 2:15 pm

5

Crushers

vs

Charlestown Chiefs

2

Didsbury

10

2:15 - 2:50 pm

20

Misfits

vs

Johnny Jagrs

7

Didsbury

2:50 - 3:05 pm

FLOOD

Didsbury

11

3:05 - 3:40 pm

13

Unrestricted Free Agents

vs

Stars A

13

Didsbury

12

3:40 - 4:15 pm

0

Stars Oz

vs

Top Sh'elves

16

Didsbury

Sunday, December 29

Game #

Score

Home Team / Visiting Team

Score

Rink

13

8:00 - 8:35 am

4

Charlestown Chiefs

vs

Crushers

8

Didsbury

14

8:35 - 9:10 am

3

Johnny Jagrs

vs

Stars Oz

11

Didsbury

9:10 - 9:25 am

FLOOD

Didsbury

15

9:25 - 10:00 am

7

Top Sh'elves

vs

Unrestricted Free Agents

0

Didsbury

16

10:00 - 10:35 am

12

Stars A

vs

Misfits

3

Didsbury

10:35 am - 12:00 pm

FLOOD plus 1 hour, 10 minutes

Didsbury

17

12:00 - 12:35 pm

9

Crushers

Stars A

1

Didsbury

18

12:35 - 1:10 pm

5

Charlestown Chiefs

Top Sh elves

0

Didsbury

1:10 - 1:25 pm

FLOOD

Didsbury

19

1:25 - 2:00 pm

15

Misfits

vs

Johnny Jagrs

1

Didsbury

20

2:00 - 2:35 pm

4

Stars Oz

vs

Unrestricted Free Agents

5

Didsbury

2:35 - 2:50 pm

FLOOD

Didsbury

21 - Bronze

2:50 - 3:25 pm

5

Stars A

vs

Top Sh elves

10

Didsbury

22 - Gold

3:25 - 4:00 pm

6

Crushers

vs

Charlestown Chiefs

3

Didsbury

4:10 - 4:25 pm

FLOOD

Didsbury

23 - Bronze

4:25 - 5:00 pm

5

Johnny Jagrs

vs

Stars Oz

11

Didsbury

24 - Gold

5:00 - 5:35 pm

6

Misfits

vs

Unrestricted Free Agents

5

Didsbury
Point Tracking - Peewee
Teams

Game 1

Game 2

Game 3

Game 4

TOTAL

Place

Pool A

Top Sh'elves

0

0

5

5

10

3

Crushers

5

5

5

5

20

1

Charlestown Chiefs

5

5

0

0

10

2

Stars A

0

0

2

5

7

4

Pool B

Stars Oz

0

5

0

5

10

2

Misfits

5

5

0

0

10

1

Johnny Jagrs

0

0

5

0

5

4

Unrestricted Free Agents

5

0

2

0

7

3
Novice
Saturday, December 28

Game #

Score

Home Team / Visiting Team

Score

Rink

100

8:25 - 8:50 am

12

Top Prospects

vs

We Three Kings and Kolson

11

Didsbury - Leisure Ice

101

8:50 - 9:15 am

8

Top Prospects

vs

Shooting Stars

3

Didsbury - Leisure Ice

102

9:15 - 9:40 am

4

Shooting Stars

vs

We Three Kings and Kolson

9

Didsbury - Leisure Ice

9:40 - 11:00 am

FLOOD

Didsbury - Leisure Ice

103

11:00 - 11:25 am

7

We Three Kings and Kolson

vs

Top Prospects

11

Didsbury - Leisure Ice

104

11:25 - 11:50 am

8

We Three Kings and Kolson

vs

Shooting Stars

3

Didsbury - Leisure Ice

105

11:50 am - 12:15 pm

2

Shooting Stars

vs

Top Prospects

7

Didsbury - Leisure Ice

Sunday, December 29

Game #

Score

Home Team / Visiting Team

Score

Rink

106

8:25 - 8:50 am

7

Top Prospects

vs

We Three Kings and Kolson

11

Didsbury - Leisure Ice

107

8:50 - 9:15 am

1

Shooting Stars

vs

We Three Kings and Kolson

6

Didsbury - Leisure Ice

108

9:15 - 9:40 am

4

Shooting Stars

vs

Top Prospects

9

Didsbury - Leisure Ice

9:40 am - 11:00 am

FLOOD plus 1 hour rest

Didsbury - Leisure Ice

109 - Bronze

11:00 - 11:35 am

11

We Three Kings and Kolson

vs

Shooting Stars

6

Didsbury - Leisure Ice

11:35am - 12:05pm

Rest

Didsbury - Leisure Ice

110 - Gold

12:05 - 12:40 pm

5

Top Prospects

vs

We Three Kings and Kolson

9

Didsbury - Leisure Ice
Point Tracking - Novice
| | | | | | | | | |
| --- | --- | --- | --- | --- | --- | --- | --- | --- |
| Teams | Game 1 | Game 2 | Game 3 | Game 4 | Game 5 | Game 6 | TOTAL | Place |
| Top Prospects | 3 | 5 | 5 | 5 | 0 | 5 | 23 | 1 |
| We Three Kings and Kolson | 1 | 5 | 0 | 5 | 5 | 5 | 21 | 2 |
| Shooting Stars | 0 | 0 | 0 | 0 | 0 | 0 | 0 | 3 |
Points
Win by 3 or more goals - 5 points
Win by 1 or 2 goals - 3 points
Tie - 2 points
Loss by 1 or 2 goals - 1 point
Loss by 3 or more goals - 0 points
The Didsbury arena is home to a full service concession as well as a licensed lounge for adults to relax in between games.
Payment via e-transfer to starstournaments@hotmail.com or through the RAMP portal will secure your spot
If using the linked PDF forms, email the completed sheet to starstournaments@hotmail.com.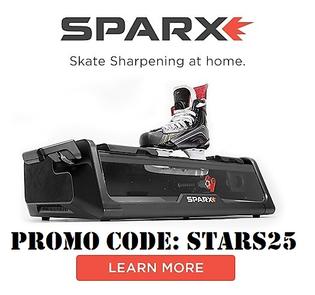 SPARX SKATE SHARPENING ONSITE - We are working with the local food bank to help replenish supplies after a busy Christmas season. Please bring any cash or food donations for a complimentary skate sharpen!